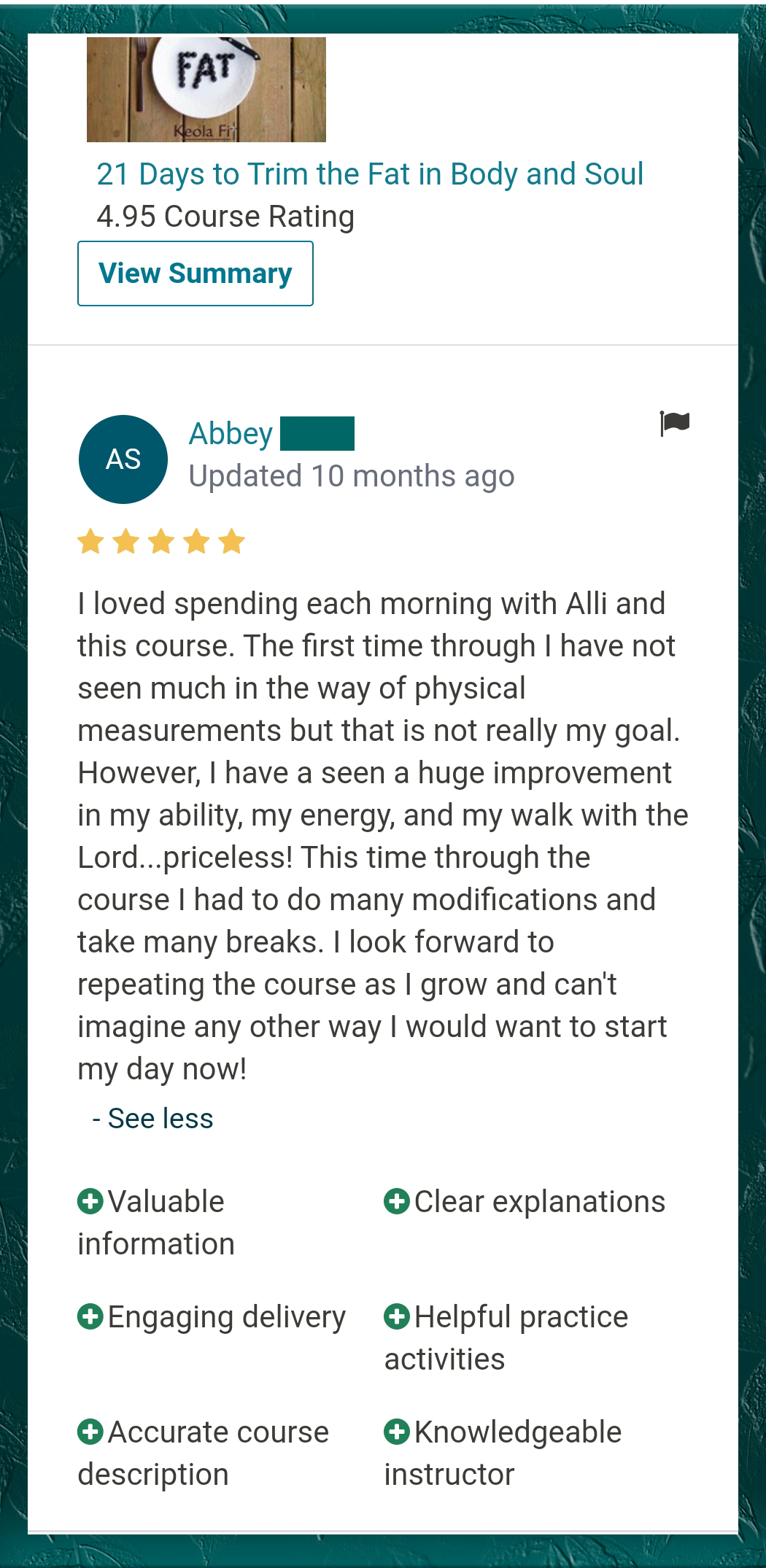 21 Days To Trim the Fat In Body & Soul
WORKOUT PROGRAM & BIBLE STUDY | 30 MIN PER DAY
This is the premiere workout program with Bible study shared by Keola® creator Alli Becker and truly a favorite of hers and others. With a five star rating from all but one student rater (4.5 star), Alli is excited to shift this course to this Keola Fit Online Studio/School and begin to add more workout and Bible study programs like it. This course will guide you into making better choices daily for body and soul with God, sharing excellent workouts and a powerful look at the Word to build your hope, faith, and confidence in Christ.
Who this course is for:
People wanting to lose weight and spiritual bondage/baggage.
People wanting peace with their bodies, food, movement, and God.
People wanting to grow in faith and understanding of God's heart, voice, and Word.
People who love Jesus and are looking to make better choices for their overall health.
People who love Jesus, but are feeling stuck, discouraged, or condemned.
This course is NOT for people who aren't ready to receive the love and forgiveness of God or wanting to walk in His purpose.
This course is NOT for people who aren't willing to commit to at least 30 minutes a day for themselves and God.
Just a Glimpse...
of some of the blessings available in this course. (See more about the Bible study in the course content preview below.)
30 Minutes Per Day | A POWER 1/2 HOUR
This course offers three fat-burning, metabolism boosting HIIT+ workouts and one restorative full body strengthening workout per week (10 unique workouts total). Each 30 minute workout benefits your body (including your lungs), uniquely ministers the love of Jesus and truth of the Word as you move, as well as offers time with God.
You will also dive deep into the Word to catch a fresh perspective, seeing three main things that are common distractions, discouragements, and derailers to your walk with the Lord Jesus and commitment to Father God. You are not alone! These are common to every person walking this earth and Jesus has paid the price for you to be free!
You'll have time to meditate on these powerful weekly Word studies in both your personal time and your workouts.
By the end of the course, you will have gained wisdom and practical knowledge that has the power to slim you down in both body and soul. You will have tools to grow with and continue to make progress in your physical fitness, as well as learn how to keep in step with the Spirit, so you can walk out all God has in mind for you.
Are you ready to go deep with Jesus?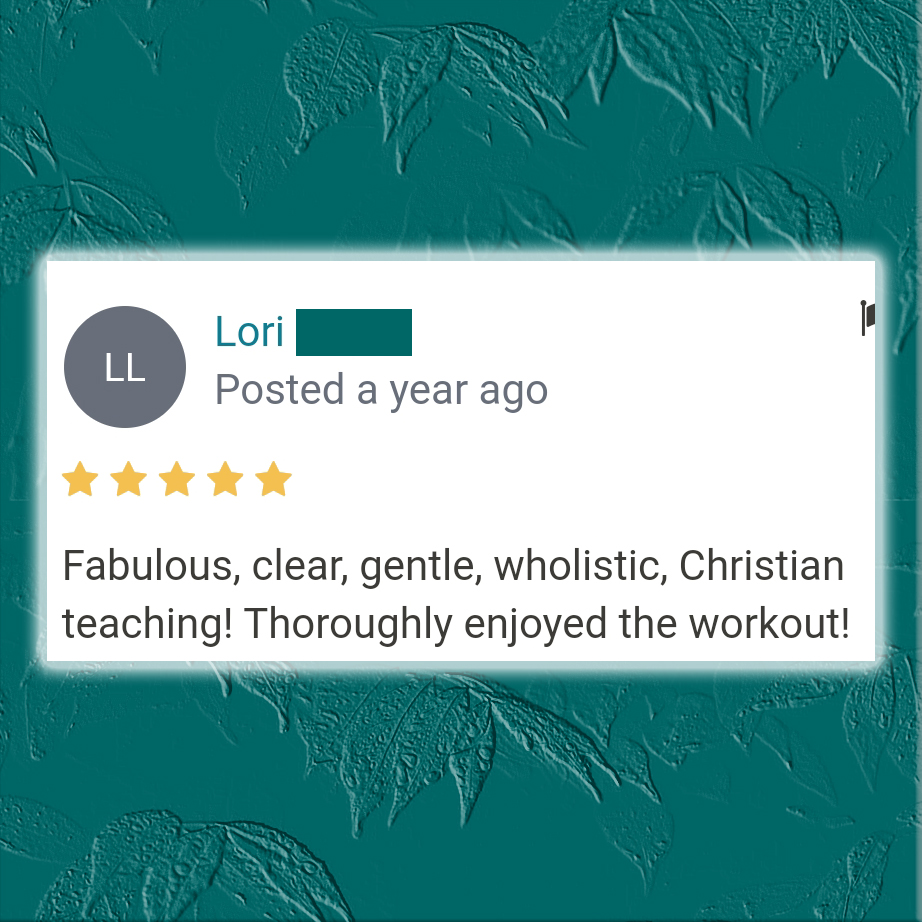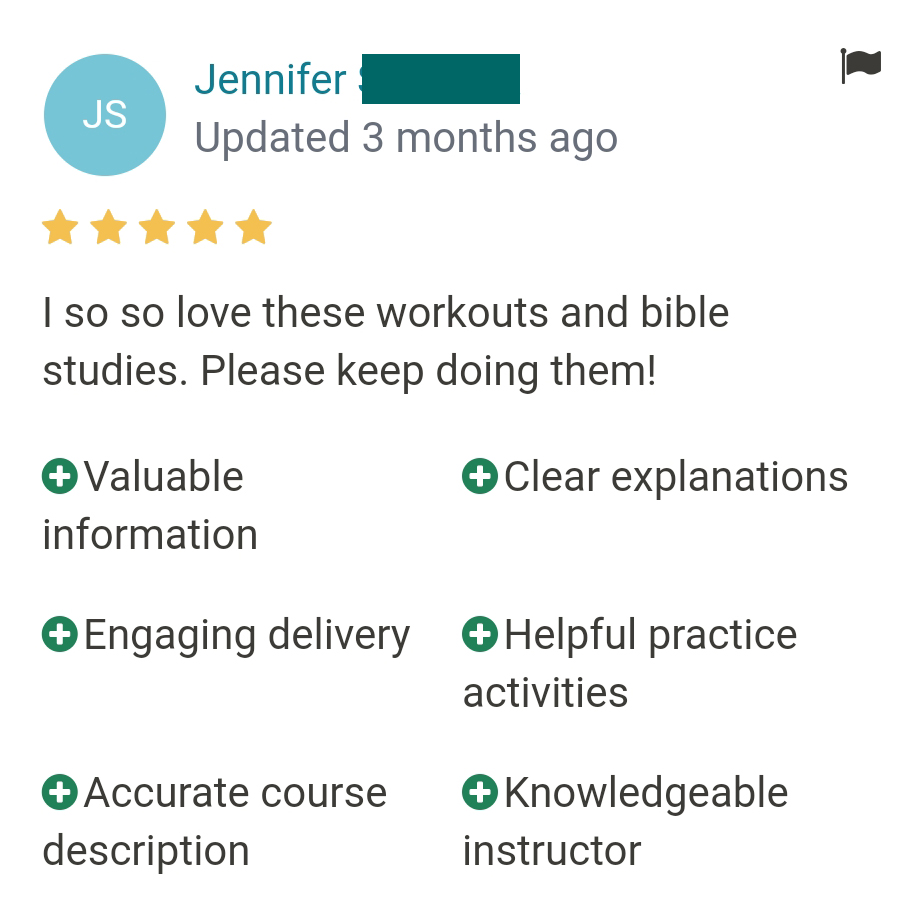 3 Weeks of the Word
Course includes downloadable PDF video guides with follow up questions for each of the three study videos helping you digest God's Word with His Spirit and a new BONUS workout.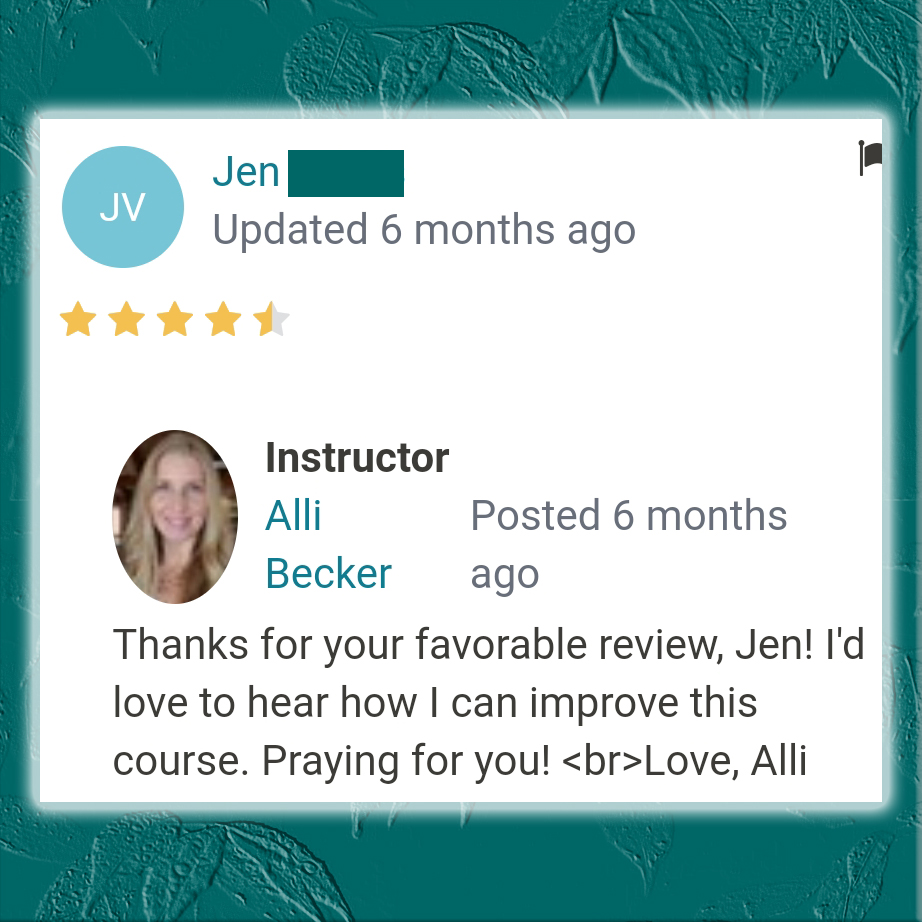 Daily Emails & Videos To Keep You On Track
Alli Becker holds a BS degree from the University of Minnesota in Biochemistry, has self studied and tried various exercise programs for over 25 years, and advocates nutrition that is a blessing to God's creation.
In 2008, Alli felt stirred to bring exercises to the public that included her Christian faith, specifically penetrating the "mind-body" fitness field while not limiting solely to those slower, low-impact workouts. She responded by becoming ACE certified and created what is now called, Keola®, an exercise for spirit, soul, and body based off of 1st Timothy 4:8 that beautifully marries physical and spiritual training. Keola® offers a wide range of scientifically backed workout techniques for all fitness levels while uniquely sharing the love story of the Gospel and truth of the Word throughout the movement. With increasingly busy lifestyles, Keola® ensures your body and time with God are not neglected.
Alli is an ACE certified group fitness instructor and health coach, wife, and mother. She loves RVing, hiking, and spending quality time with family and friends. She encourages and empowers others to live fully in Christ, leads Bible studies, and offers Keola® training for individuals who want to share Jesus and holistic fitness. Her hope is that God will use Keola® and every instructor to inspire and equip others to actively pursue God's heart, Kingdom, and His individual purpose for their life.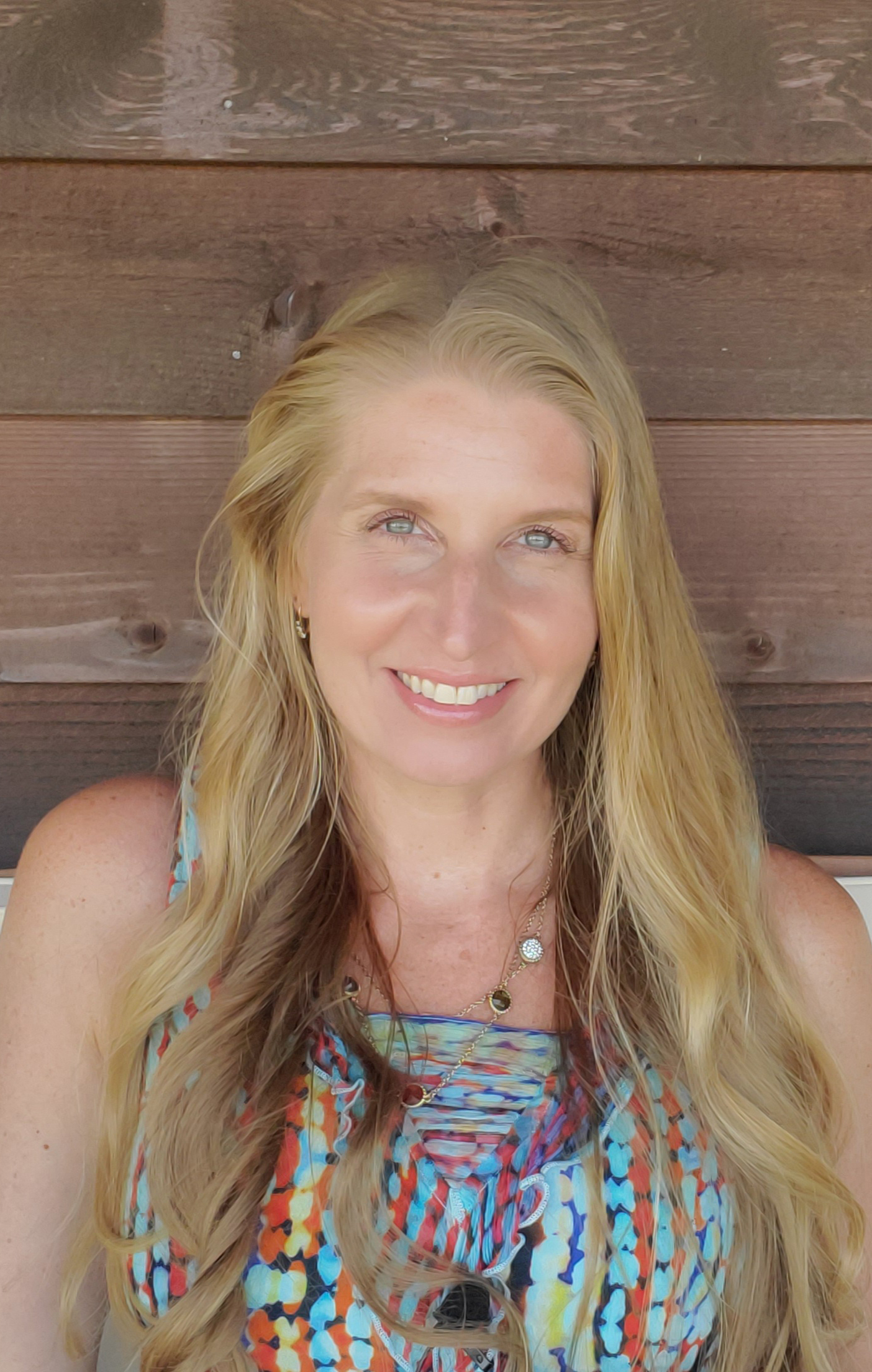 More Excellent Products To Support Your Fitness Goals & Spiritual Training
A great stretching course to help your body repair and recover, flashcards of most Keola® positions (with video links) training you in faith righteousness and helping you to grab hold of the Word and voice of God, as well as an in depth look into the anatomy and formation of Keola® for those of you who want to teach (cuing and other teaching helps included) or just refine your own understanding of the movements and Word to receive optimal body benefits and ignite your ministry in sharing the good news of the Gospel of Peace.