How God Crushed Fear and Pride, Forming a Strong, Capable, Woman of God
Someone recently told me that I need to write a book or my property (which includes my recently divorced ex-husband and his girlfriend) needs to be a reality TV show. This wasn't a dear friend, just someone who frequents our property for business. She spoke it just hours after I asked God, "What project is next? Please give me wisdom and clear direction for what you want me to film in my new space, because it's almost ready and it's Yours... for whatever You want."

This subscription is for you if:
*You are looking for answers to some of the hard questions in life
*
You are feeling stuck and know God has more for you
*You have experienced pain, loss, rejection, or abuse
*
You want to know God more and deeply desire His Presence and power in your life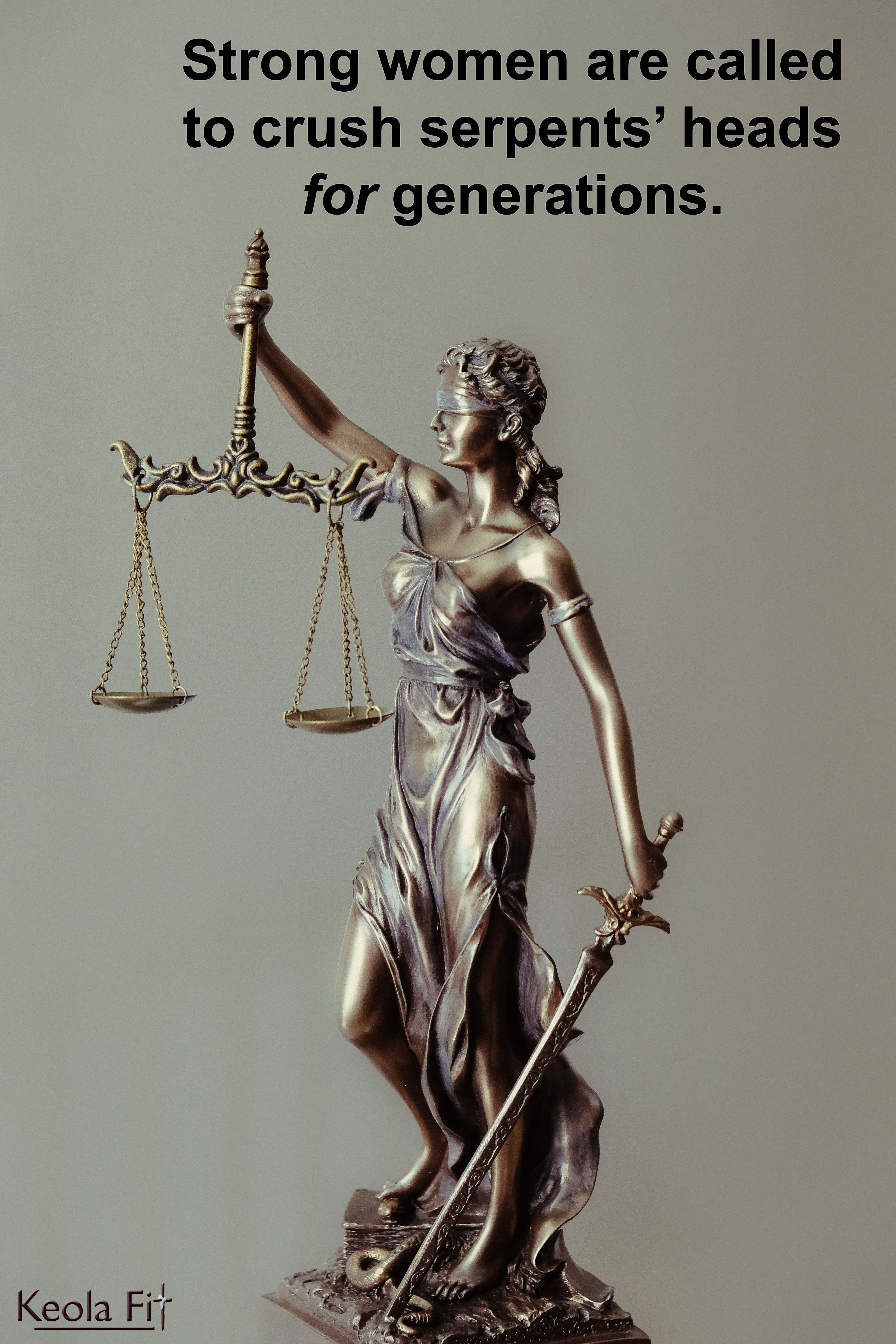 Those of you who know any measure of my story know that I have experienced some difficult and devastating things...
A hard, emotionally abusive marriage (20 year relationship)
Multiple threats of divorce for believing in Jesus
Years of in house ridicule and discouragement of Keola

®

, this Christian fitness business and ministry
An unexpected cancer diagnosis in my 8 year old son
The death of my boy 1 year after diagnosis and treatment
An abortion battle over my grandbaby
Divorce
I have also experienced some ridiculously amazing things...
Numerous healings in strangers and friends
Countless encouraging words for (and from) people, including strangers in public places traveling North America, that were specific to situations I had no personal knowledge of
A gift of daily connection for my daughter and I to have with my son for 2 1/2 years due to my little "Yes" to homeschooling before the trauma and disease reared its ugly head
A grand revelation of my value and identity in God and His love and grace for me that only grew through the difficulties
A pregnant, non-Christian teenager and boyfriend who chose life
An adorable little grandbaby that has restored life to the heart of my baby girl
These good gifts far outweigh the difficulties and are impossible to measure. I am very open about my life, but the best treasures are often shared with the people I see face to face. It just flows more freely in those daily conversations, but this new project God is stirring in my heart will open up my story to you.


A Project for Your Freedom and Healing!

I have a few working titles, including the one below which may or may not trigger you. I will warn you that some of the things I share may challenge your mind and belief systems. I heard a pastor once say, 
"Sometimes God will offend the mind in order to prick the heart."
I've found this to be true in my life. The Lord isn't afraid to confront our vain perspectives or allow our right beliefs to be challenged. I personally believe it will prove to be incredibly important for all believers as society slips further from God, which He says it will. You need to be grounded in truth to be true LIGHT as global gaslighting, confusion, and pressure to be silent and conform increase. 

HERE'S WHAT PEOPLE HAVE TO SAY:

"Thank you for being so real. There is much freedom available to us as we grow in this." -Elise


"Very powerful! Thank you for sharing!" -Bridget


"Thank you for this wake up call!" -Lauren

What This Project Is:
A revealing of my life story in pieces: Short 5 minute videos that fit easily into your day
Practical application steps: Each daily video is followed by a little faith action step, to help you move into God's power and best
A daily documentary of my experiences with God: Videos opening up Monday through Friday that share directly how God was with me and working
An invitation for you to interact: Commenting available for your experience, personal story shares, and prayer requests. Ability to engage with me and others through a private social media group and LIVE community zoom events (part of the Fit & Fiery membership).

What This Project Is Not:
An ex, male, or person/group bashing fest: That pride is specifically what God has delivered me from. If you aren't ready to be challenged to love and forgive like Jesus (which will be easier as you see His love for you in my story) then don't subscribe.
A list of principles that will work for you: God is relational, wise, and all-knowing. My story is not a formula for your life. It is a chronicle of mine and what He has lovingly done in me. I share His heart and Biblical truth very freely which is the framework for every story, but only He knows your personal experiences, strongholds, strengths, and future. If you are looking for affirmation in your desires regardless of His, don't enroll. It you are looking for His best, subscribe in faith that He will use this to illuminate His direction for you personally. I'm believing that for you.

Hear a glimpse of my story in this free 30 minute podcast from Barefoot Hope.
SUBSCRIBE TO THE FULL STORY BELOW.

So Much More to the Story!
A Glimpse at the Content

GET THIS PROJECT, EVERY WORKOUT PROGRAM WITH BIBLE STUDY, *WEEKLY LIVE VIRTUAL KEOLA
®
WITH ME (ALLI B.) & MORE!
Free trial available for both the VIP and Basic membership options. Billed monthly after that. Cancel anytime without penalty.
LEARN MORE AND START YOUR FREE TRIAL TODAY
*Virtual classes are included with the VIP Club membership only. That program is available until the membership cap is reached. VIP members also receive early registration opportunity on any limited space virtual events.

Other Resources for Body, Soul, and Spirit to Check Out:
Don't leave without grabbing my 7 Day Focus Freebie!