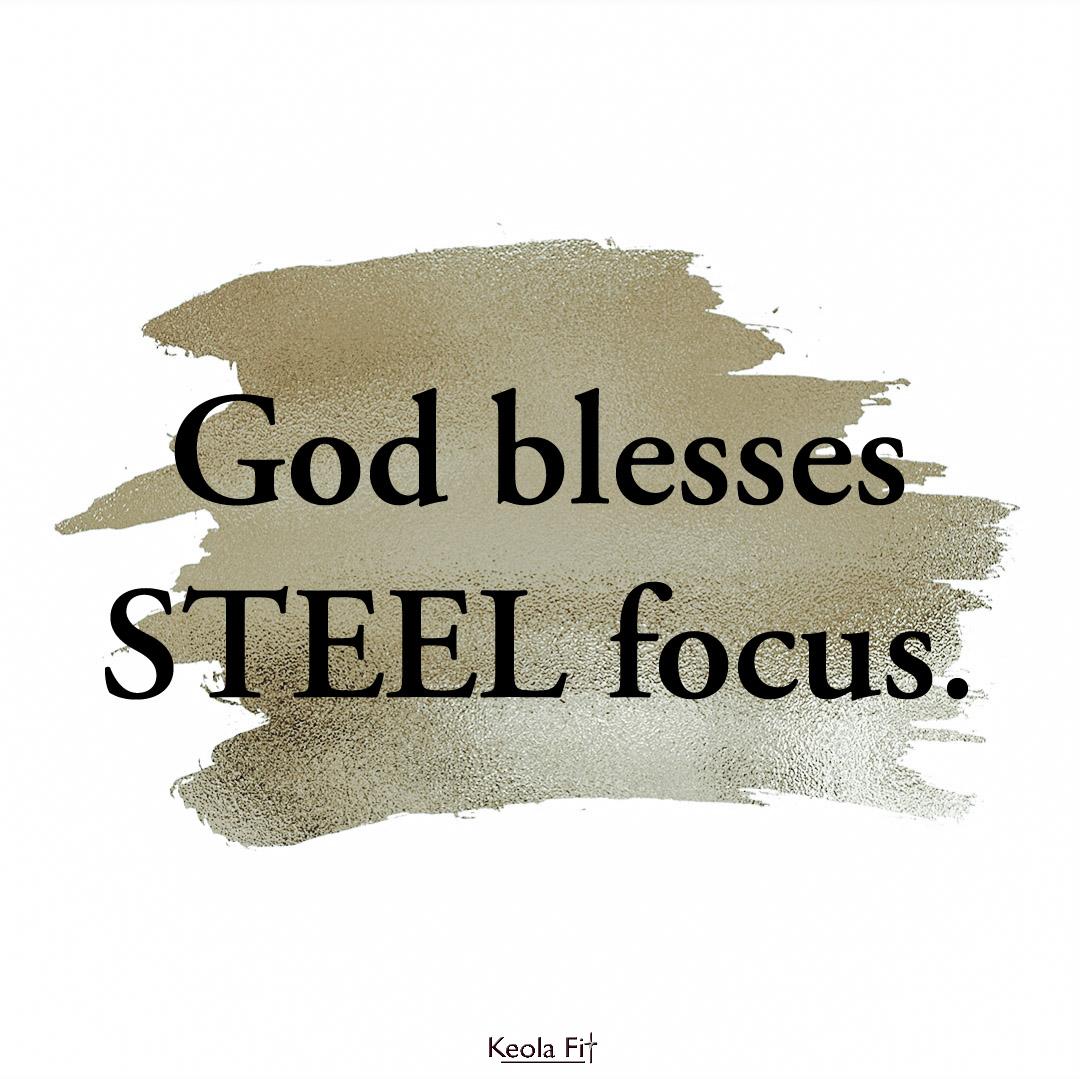 Exchange Stolen Focus For Steel Focus
SIMPLE STEPS. 30 DAYS. JESUS-CENTERED LIVING.
Do you find yourself easily distracted? Does worry consume your thoughts more than you'd like it to? Have healthy eating and exercise habits taken a back seat to other priorities? Do you want to grow in your faith and intimacy with God, but haven't found the time?
It feels like there has never been a more necessary time to learn how to step away from things that are vying for your attention, confusing, angering, or causing anxiety in you, sabotaging good habits, and stealing your focus.
If you can relate to any of that...
This course can help! What's going on in your mind affects you and is a driving force of many of your choices. For over 13 years, I've been dealing with people (Christians!) who are busy, distracted with media, don't realize how important their thought life is, or just need help with their emotional and physical decisions.
I've learned there are some pretty consistent reasons for all of these issues... So, we're gonna tackle them - one by one - starting with your mind, moving on to your body (exercise and nutritional habits) and relational health. Science is only just scratching the surface of this mind-body-action connection, but God knows the deep things. He wants to support you in all of these areas. Are you ready to do this with Him?
NO EXCUSES! IT'S TIME TO STOP SAYING "I CAN'T!"
One 5ish minute video per day, plus some workouts and action steps to easily incorporate into your schedule making it simple, yet intentional.
Small Steps To:
Dismantle and Remove What Is Stealing Your Focus
Enter Into a Healthy and Godly Love of Self and Others
Improve the Quality and Quantity of Your Time With God
Make Better Choices Nutritionally, Physically, Mentally, and Relationally
Be a Victorious Christian Who Shines For Jesus In a Dark World