Fit & Fiery Core + Mobility Challenge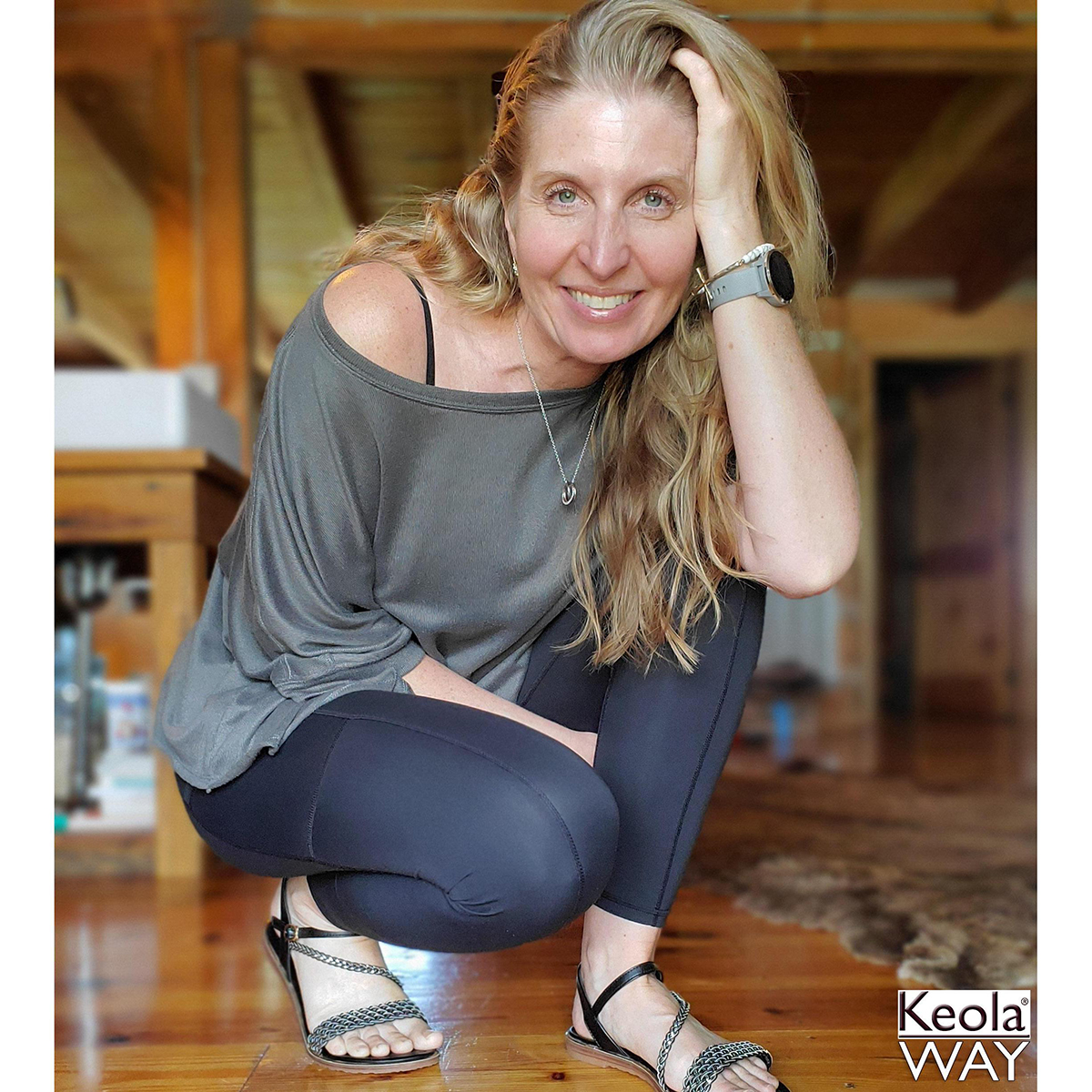 Did you know that being able to get up off the floor without using your hands is a huge indicator of life longevity?
I don't know the exact science behind it, but core strength, balance, and mobility are key skills to have and the correlation with longer life is compelling.
Pilates changed my body over 20 years ago and ignited a path into slower, mat-based movement that eventually became a part of Keola®. I'm so grateful I can get on and off the floor with my grand-daughter and pup. I give God all the glory and thank Him for movement.


I've gotten so many testimonials of people excited about their gains in these key areas... and general life gains, or should I say, regains? Many people, possibly you, come here because they are ready for a change. You might remember a time when you looked better, felt better, moved better. If this is you, this challenge is for you!
The benefits associated with these Keola® workouts and programs are immense, having the potential to influence your health on every level: mentally, physically, emotionally, spiritually, + even relationally.
If you put in the time, you will experience change. This 70-day, beginner-friendly challenge is a great way to begin your journey and keep your momentum!


You can start your 70-day transformation anytime and share your journey in our private community for encouragement and accountability. To gain access to the challenge workouts, you must be a Fit & Fiery Club member.
This studio membership contains hundreds of workouts, as well as guided programs and Bible studies catered to all types of goals for your holistic wellness in Christ.
7 Day Free Trial with VIP + 3 Day Free Trial with Basic
Check out the Basic + VIP options here.
Virtual classes and events, bonus wellness content, email accountability, and new program sneak peeks are just some of the perks of VIP membership.
Joseph Pilates said, "In 10 sessions you'll feel the difference, in 20 you'll see the difference, and in 30 you'll have a new body." So grateful for his contribution to the fitness world and pray your experience will be this and more.

I look forward to doing this with you!
Love,
Alli
P.S. I'm wearing the eco-conscious, buttery soft Natalia leggings. They're a great choice for these workouts.
Shop the Natalia Legging 26" | Four Color Options: XS-2X