NEW Offering For 2022
Weekly Workout Guides
Simple Choices For REAL Change
Community & More
Want To Participate In this Weekly Wellness Challenge?
Basic Participation Is FREE!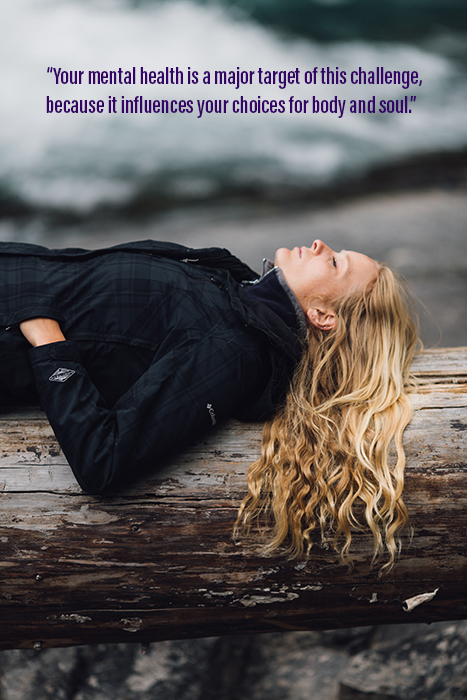 The free video workout guide and simple weekly changes will be given to you at the beginning of each week. Daily post reminders and encouragement will also be free to receive on Locals. Short video "mental health moments" will be uploaded on Rumble and also shared on Locals (both free).
Your mental health is a major target of this challenge (and every resource in the Studio School), because it influences your choices for body and soul. That's why your mind is also a major target of the enemy... BUT GOD! He has given you all the tools you need to not only conquer those demons, but to be more than a conqueror! My job is just to help you remember that and encourage you to arm up by receiving everything God has given you in Jesus!
If you haven't signed up yet, what are you waiting for? Basic participation is free! There are also community options available to help you come out of hiding/isolation in a time when connecting can be hard, including a live virtual class this week (drop-in rate or monthly pricing available). God created us for relationships. These classes are special, offered so you can see and be seen.
Please considering joining the challenge and a virtual class soon! It's time for POSITIVE change and freedom!
Ways To Level Up In Community
The virtual classes and daily interactive elements (comment and share your journey on Locals!) are optional additions to bring that powerful component of community and accountability, which is evidenced to promote success and longevity in healthy lifestyle changes. That of course connects with God's design. God's heart is for us to have united purpose and fellowship around His Son, Jesus, Who is the Center of this wellness challenge. It's all from Him and for Him!
Watch this video to learn more about your community options as you take on this challenge.
FREE Virtual Class Level Up Option:
See the January Calendar: Virtual Keola® Christian Yoga Alternative Classes
Your membership includes these non-special event virtual classes on the Weekly Wellness Challenge calendars (a value that exceeds your monthly membership fees all by itself), every Bible study & workout program in this studio school, downloadable YouTube workouts, encouraging devotionals, recipes, and wellness tips delivered right to your inbox. All this and more is accessible for as long as you remain a member!
You will also receive the recordings of each live virtual workout (barring no technical difficulties) in your Club Workout Hub to stream any time after the class. This is an exclusive Club perk!
$30 per month. Cancel anytime.
JOIN NOW! FREE FOR 7 DAYS: 
Keola® Fit & Fiery Club | Exclusive Christian Fitness and Wellness Streaming and More
NOTE: These virtual workout recordings will also be available for purchase and download for a limited time after each class.
Locals Level Up Option:
Support On Locals To Share Your Weekly Wellness Journey
Add real time community, comment, and share!
$5 per month. Cancel anytime.
Become a Member for free to see the daily posts.