Connecting Near & Far For A God Getaway
Thanksgiving month focus and gratitude.
This virtual special event class is designed to nurture you holistically. The morning carries a unique theme that includes special gifts delivered directly to your door (US residents only). We will move together, pray together, and then unbox and talk about your gifts together.
This event is so much bigger than self-care. It's about receiving God's care. That is not just something good, it is vital for your life. May you be blessed abundantly in a way that has a positive, long term effect on everything you do and everyone around you.
NOTE: You must sign up before Wednesday, November 3rd to get your gifts boxed and shipped in time for the class. If you are outside of the US and would still like to participate in the class with us, please email [email protected] for a class only option.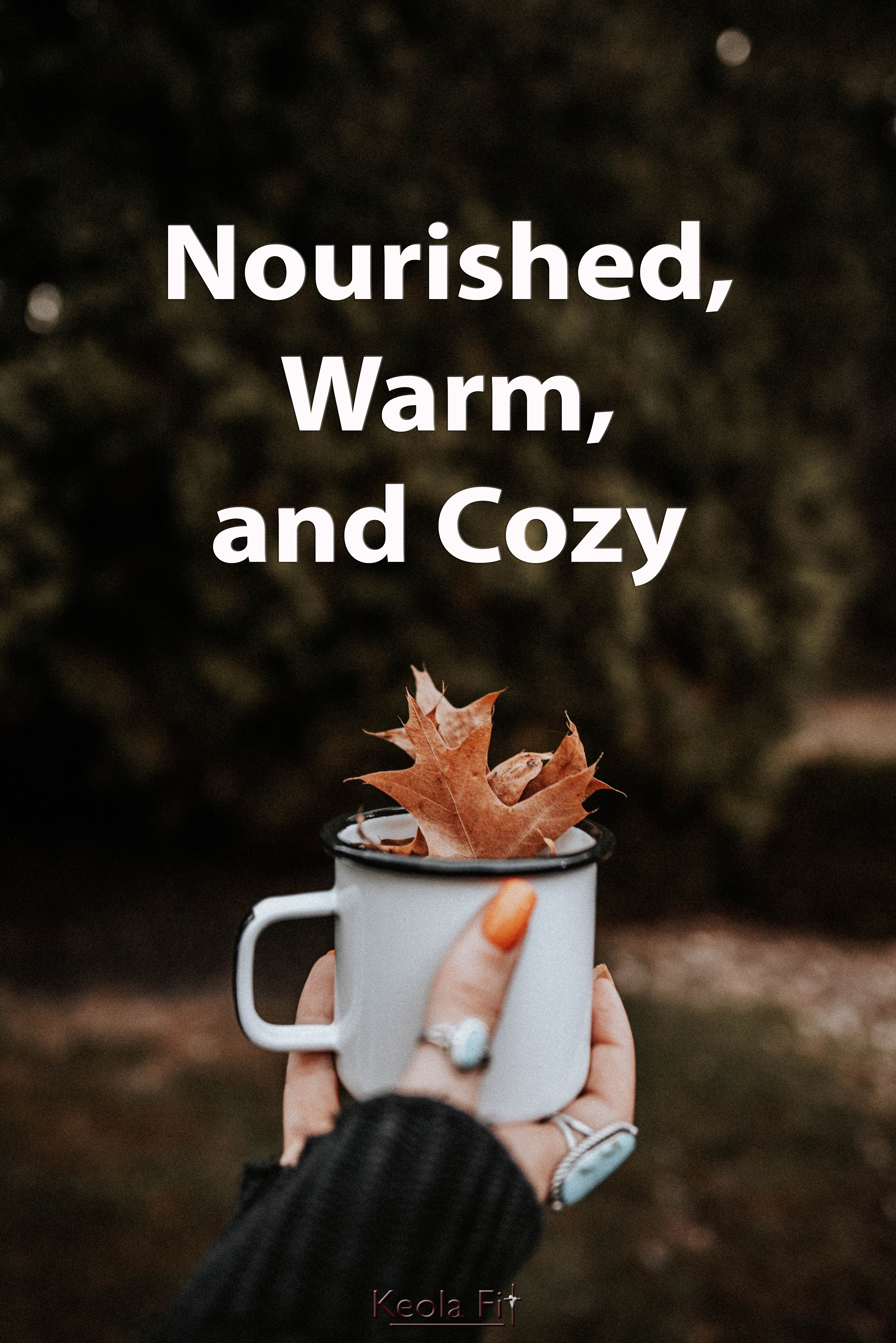 Details About The Event:
Saturday, November 13th: 9-10:30am EST
This LIVE virtual Keola® specialty class is about nourishing your body and soul. Be ready for "heat and release". The movement is going to focus on igniting your large muscle groups to build heat from the inside out on a potentially cool, Fall morning. Then, we will take advantage of that muscle warmth to work on releasing tension in the body through some excellent stretches. Bring a blanket and have it ready as we finish with some cozy, personal quiet time with God. You will also need a sticky mat and a thin beach or bath towel.
This special morning will be excellent for those of you who need some strength training (low impact and gentle, but challenging), tension relief, community, focus, and encouragement.
What To Expect
Scripture encouragement
Personal time of relaxation with God
Prayer
Virtual connection with others in Christ
Healthy living tips
Gifts for wellness at home - a box of goodies delivered directly to your door (available to US residents only): Do NOT open this until we meet together!
Check your inbox to confirm your subscription
Frequently Asked Questions
Can I get a refund if I can't make it?
No, all special event fees are non-refundable. Please mark your calendar and plan to be there! Your gift boxes are made to order for you and shipped via USPS in time for the event. If you cannot make it virtually, those gifts are yours to enjoy.
How do I connect to the event?
Upon purchasing this special event LIVE class, you'll receive further instructions on linking in. Please make sure that you have the Zoom app downloaded onto a reliable device and that you opt-in for emails to receive all communications.
Can I invite my friends?
Absolutely, please! If you know someone who needs to be blessed by a God getaway, please share this link with them so they can register, too! If you want to host a few friends at your place, that's a great idea! I can ship all the packages to one address or separately. If one address, please contact me ([email protected]) and you may qualify for a group discount.
What if I am outside of the United States or catching this link after November 3rd?
We would still love to have you join us! You can either purchase through this link and gift your box to a friend in the States (write that recipient's name and address in the provided space with the words "gifting to a friend"), hope for the best if you are in the States (be aware your box might arrive post-event), or contact me directly ([email protected]) for a class only enrollment option. This class only option will also be available a week before the event, if space is available.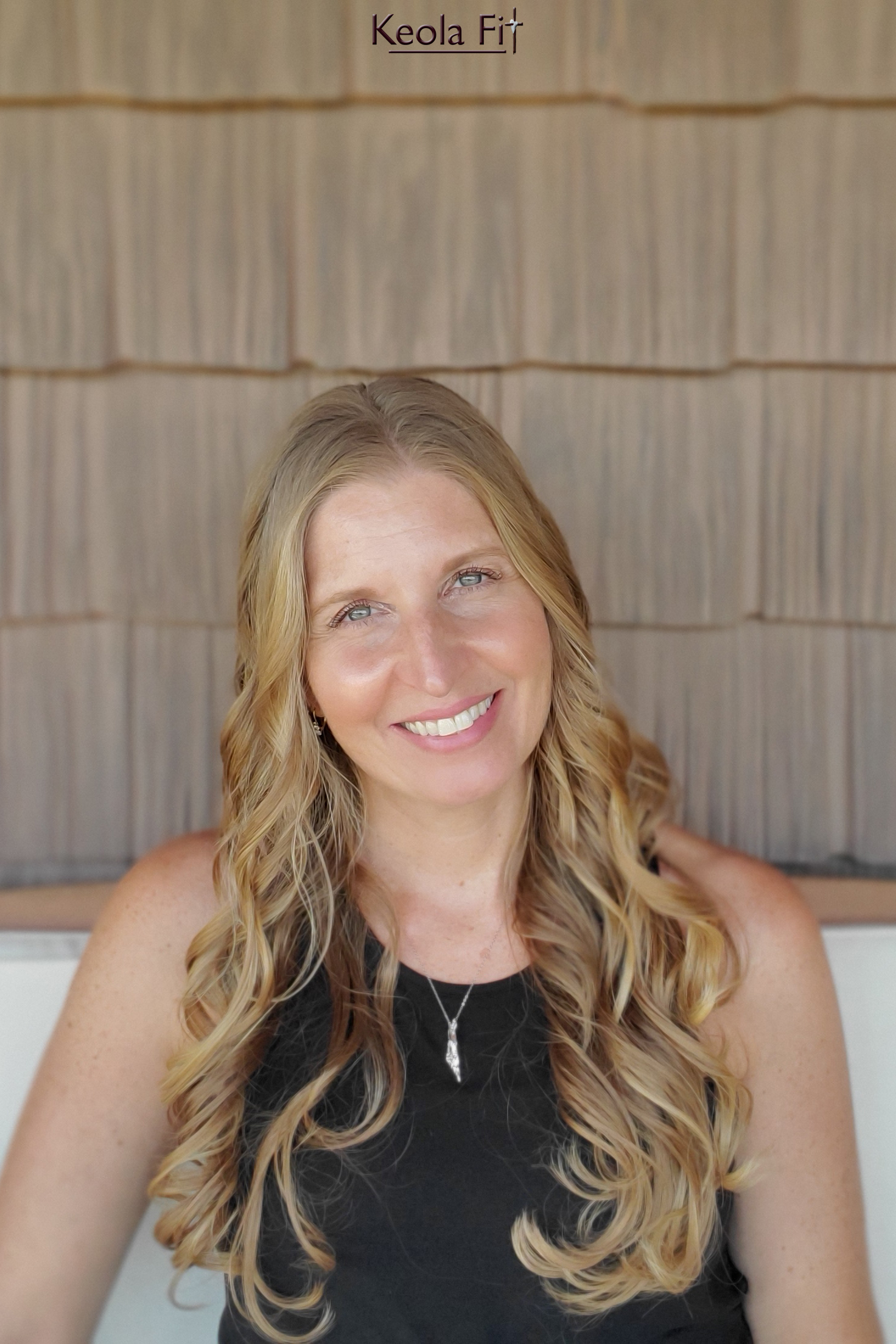 Hello, everyone! I'm Alli. 
I am an ACE certified group fitness instructor and health coach. I also have a BS degree in Biochemistry. I've always been interested in the body and God. I've also had a heart for bringing health and healing to others for decades. In college, my dreams were to run around in rainforests to seek out cures for diseases that I was sure God must have placed there.
Post-graduation, I got a huge reality check. Rainforests were exchanged for a boring lab. I learned a lot and worked under an amazing man (I think a man of God, even though I wasn't living very godly or in obvious faith at the time 🙌), but I HATED it!
How many of you know that God deposits gifts in us? I was tapping into those God-given desires, but needed God to own and direct them instead of me flailing along in my own interpretation and strength… failing miserably! Eventually, I totally stepped away from those dreams. God was constantly with me, even in that place of ignorance. It wasn't that I wanted to live outside of His will. I just was very deceived. I didn't know the Word, so I was listening more to the wisdom of the world. I made some poor choices because of it and got stuck. I'm so grateful for His patience and grace!
Things changed when I got pregnant with my daughter. I had landed in a church that was Spirit-filled (although I didn't know or have that language for it). I was listening to a worship song with the lyrics "It's not what You can do for me, God, but what can I do for You?" That touched my soul deeply. I knew He loved me immensely. I knew He was caring for me, so I asked Him.
The first thing I heard was "Read My Word." The second was a push to exercise that INCLUDED HIM. God was resurrecting those dreams in His Spirit and original purpose. I started with His first answer and once He really started transforming me in His Truth, Keola Fit, LLC - Healthy in Jesus was born. Grace and Truth are a powerful combination, my friends!
I had no idea what I was getting into and it took a little time to morph into what it is today. God had to mold and direct it. He did that with each obedient "Yes!" Since then, I've seen Him do marvelous things. I am living out that purpose that felt so frustrated all those years ago. I've seen Him bring healing to hearts and bodies more times than I can count. Much more exciting than a rainforest, I watch the God who created that healing den bring healing, life, hope, faith, love, and purpose to people who got a little stuck like me. EVERYTHING changes when you see what He's really done for you and invite Him in. That's what I share. I do it through movement and offer some really healthy things to help you, but my greatest goal is to point you to Jesus. He knows you and loves you best. I hope to bring just a glimmer of that love in this event and everything I share, whether it's Keola related or not.
"In the beginning was the Word, and the Word was with God, and the Word was God. He was in the beginning with God. All things were made through him, and without him was not any thing made that was made. In him was life, and the life was the light of men. The light shines in the darkness, and the darkness has not overcome it." (John 1:1-5 ESV)
LIVE Virtual November Special Event Class | The Full Experience
Click the "START HERE" course in your bundle for a welcome video upon registration.