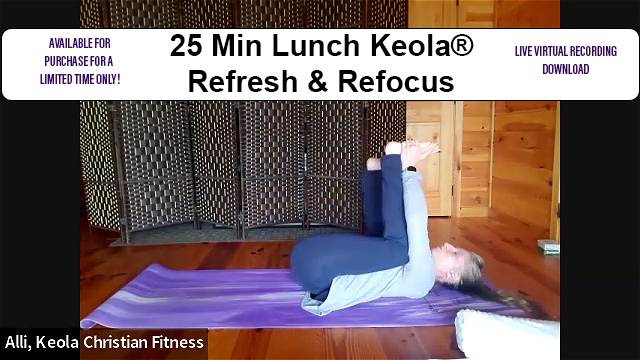 LIMITED TIME AVAILABILITY
Did you miss the live virtual class on the Weekly Wellness Workout Guide? Purchase the recording here for download. These workouts will only be available for purchase for 7 days after the class ends. You will have opportunity to download the recording to your device for 14 days after your purchase before losing access, so purchase and download today!
JANUARY 6TH: 25 MIN LUNCH REFRESH & REFOCUS
Enjoy this short class for gentle strength that won't leave you sweaty, as well as time to refocus and be encouraged in Jesus.
Where have you forgotten that Jesus paid it all?
You will need a mat and a towel for this workout.