Connecting Near & Far For A God Getaway
Renew, Refresh, Receive.
This virtual special event class is designed to nurture you holistically. The morning carries a unique theme that includes special gifts delivered directly to your door (US residents only). We will move together, pray together, and then unbox and talk about your gifts together.
This event is so much bigger than self-care. It's about receiving God's care. That is not just something good, it is vital for your life. May you be blessed abundantly in a way that has a positive, long term effect on everything you do and everyone around you.
NOTE: You must sign up before Wednesday, May 25th to get your gifts boxed and shipped in time for the class. If you are outside of the US and would still like to participate in the class with us, please email [email protected] for a class only option.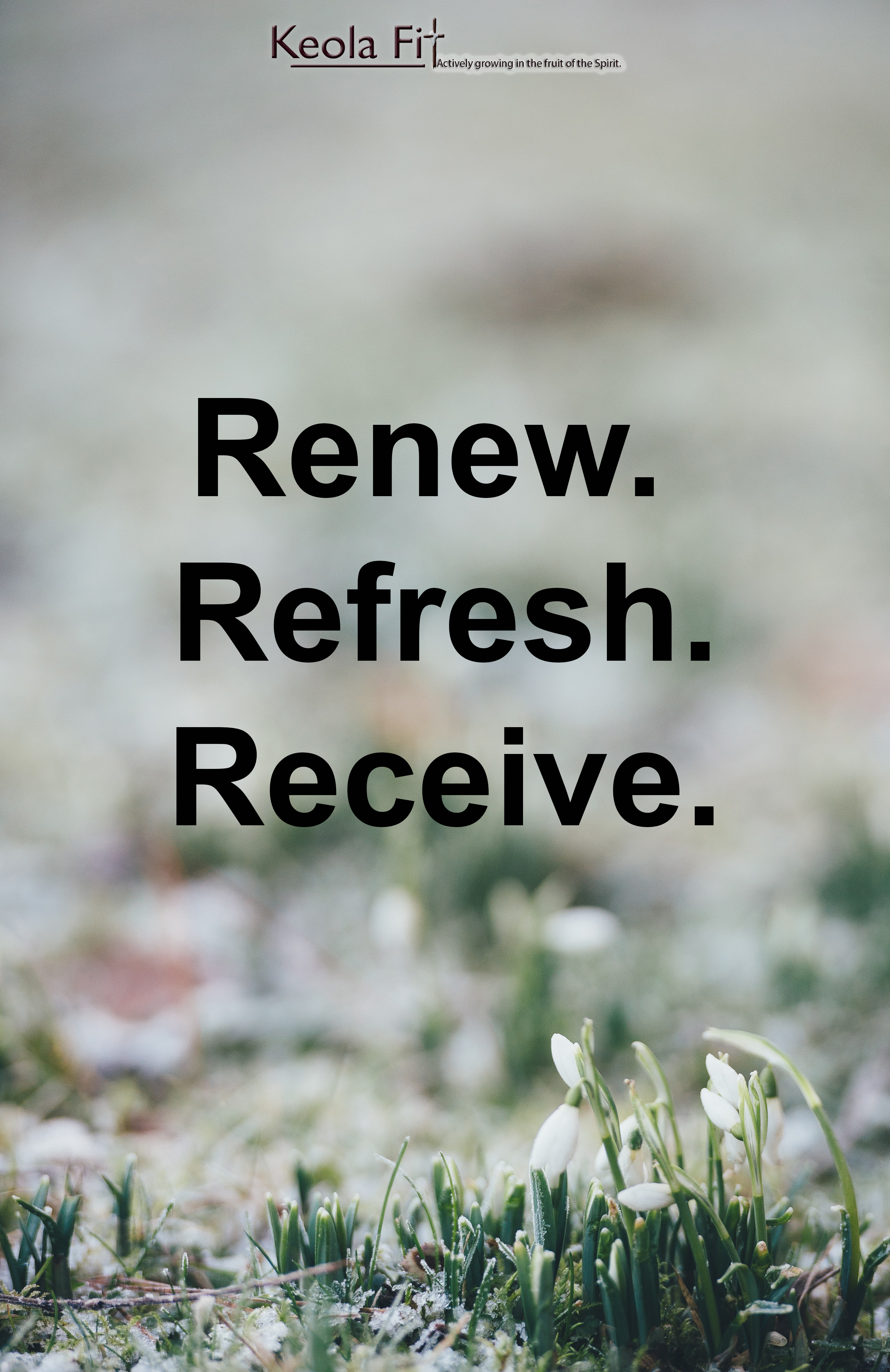 Details About The Event:
Saturday, June 4th: 9-10:30am EST
This LIVE virtual Keola® specialty class is about nourishing your body and soul. Be ready for light, but powerful, movement to leave you feeling energized and refreshed. The movement will be mat-based that uses your own body weight and takes advantage of gravity to release your muscles. You will need a thin bath or beach towel (alternatively, a belt or strap), 2 throw pillows, and your sticky mat. We will finish the class with personal quiet time with God and collective prayer.
This special morning will be excellent for those of you who need some strength training (low impact and gentle, but challenging), tension relief, community, encouragement in the Lord, and personal God-time to rejuvenate and receive from Him.
What To Expect
Scripture encouragement
Personal time of relaxation with God
Prayer
Virtual connection with others in Christ
Healthy living tips
Gifts for your holistic wellness at home - a box of specially chosen and created goodies, including a hand-written blessing, delivered directly to your door (available to US residents only): Do NOT open this until we meet together!
Frequently Asked Questions
Can I get a refund if I can't make it?
No, all special event fees are non-refundable. Please mark your calendar and plan to be there! Your gift boxes are made to order for you and shipped via USPS in time for the event. If you cannot make it virtually, those gifts are yours to enjoy.
How do I connect to the event?
Upon purchasing this special event LIVE class, you'll receive further instructions on linking in. Please make sure that you have the Zoom app downloaded onto a reliable device and that you opt-in for emails to receive all communications.
Can I invite my friends?
Absolutely, please! If you know someone who needs to be blessed by a God getaway, please share this link with them so they can register, too! If you want to host a few friends at your place, that's a great idea! I can ship all the packages to one address or separately. If one address, please contact me ([email protected]) and you may qualify for a group discount.
What if I am outside of the United States or catching this link after May 25th?
We would still love to have you join us! You can either purchase through this link and gift your box to a friend in the States (write that recipient's name and address in a reply to my registration email with the words "gifting to a friend" in the email reply heading), hope for the best if you are in the States (be aware your box might arrive post-event), or contact me directly ([email protected]) for a class only enrollment option. This class only option will also be available a week before the event, if space is available.